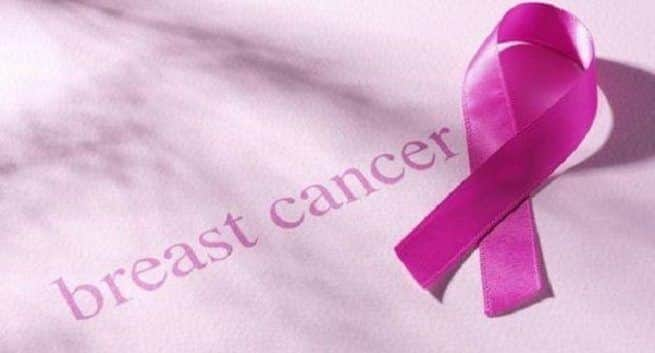 In 1984, Rutqvist et al1 published a paper in Cancer with the provocative title, "Is Breast Cancer a Curable Disease?" As a second-year medical oncology fellow finding my way around breast cancer, that paper had a profound effect on my psyche. "Of course it is—that's what I'm training to do!" Indeed, in many ways, they articulated some of the definitions of cure to which Sledge2 refers in his excellent commentary. To this day, I still start out one of my lectures for fellows, residents, and medical students with "what is a cure?" I usually get blank stares, because the answer is intuitively obvious to them, until I raise the issues that Sledge2 has discussed. For example, what if a patient is diagnosed with an isolated brain metastasis that was resected last month, is considered to be free of detectable disease at that time, but tragically is killed in an automobile accident tomorrow? Was she cured? What if a patient is treated successfully, feels great for years, but still has lingering positive findings on a bone scan? Is she cured?ChooseTop of page <<ReferencesThe Complexities of Metastatic Breast Cancer
In many ways, this conundrum, reflecting the old Schrödinger's cat paradox, illustrates many of the complexities of metastatic breast cancer. As Sledge2 points out, we were all taught that metastatic breast cancer is never cured. However, what many medical oncologists in training were not taught is that the natural and treated history of the disease is quite heterogeneous.
Rutqvist and his colleagues1 knew about estrogen receptor (ER) but not about the many other intrinsic subtypes that modern molecular techniques have uncovered.3 This recognition is what renders historically controlled studies of metastatic breast cancer hugely confounded, as so aptly defined by the high-dose chemotherapy/bone marrow transplant era of the late 1980s to 1990s.4 There is no question that some patients who were treated with and survived this strategy had remarkable and long-lasting responses. Because the dogma was that no patients with metastatic breast cancer are cured, many of the investigators involved in the transplant experience concluded that these remarkable circumstances must have been due to the treatment rather than despite it. It was only through hard-fought prospective randomized clinical trials that those on both sides of the argument were convinced that the therapy was no better than standard approaches—and that, indeed, some patients do well no matter what you do.
I have always believed that two things distinguish breast from other cancers: the uniquely interesting biology that makes them susceptible to biologic, targeted treatments, such as endocrine and anti-HER2 therapies; and the almost uniquely curious ability of breast cancer doctors to challenge dogma. The latter is particularly true among the generations of breast cancer surgeons from the 1950s to the present. It is difficult to identify another disease in which surgeons developed prospective randomized clinical trials to decrease not only what they were told had to be done to cure cancer but also what they get paid to do. We need to be cognizant of, and inspired by, the studies in Europe and North America, principally led by surgeons, such as Veronesi and Fisher, showing that the Halsted radical mastectomy was no better than modified radical or even partial mastectomies and who not only participated in but also designed therapy and led studies of adjuvant endocrine therapy and chemotherapy.5–7 This attitude persists with a number of studies demonstrating that most patients do not need to have axillary lymph node surgery8,9—and all of them have led to better outcomes for our patients with early-stage breast cancer.
In contrast, medical oncologists have legitimately spent most of the past four decades trying to add therapies, with the justifiable hope of curing more patients. However, in the past decade, we have also gotten into the spirit that our surgical colleagues embraced long ago—addressing whether any, or more, chemotherapy is needed or effective in early-stage breast cancer. We have addressed this question principally by studying the biology of the cancer with multigene expression assays, such as the 21-gene and other recurrence score assays.10Challenging Dogma
So, is it time to challenge the dogma that detectable metastatic breast cancer cannot be cured? Sledge2 eloquently elaborated on the data that continue to demonstrate that, for the most part, despite our best efforts we have failed to cure many, if any, patients with metastatic breast cancer. However, all of us have an occasional patient with ER-positive metastatic breast cancer who has far outlived her expected survival (and sometimes her oncologist!) with endocrine therapy only. And recent studies have suggested, dare we say it, that some patients with HER2-positive metastatic breast cancer may be (hush, hush) cured with trastuzumab alone or trastuzumab and other therapies.11 I think each of us who treats breast cancer can think of a handful of patients who seem to have beaten the odds—God bless them!
What has our dogmatic approach to treating metastatic breast cancer for palliation rather than cure led to? First, few if any studies have demonstrated that combination chemotherapy results in more cures, or even longer survival, than sequential, single-agent treatment.12 Therefore, we have settled comfortably into the latter approach.
But, lest we forget, cures in our Big Four (leukemia, Hodgkin disease, non-Hodgkin lymphoma, and testicular cancer) all came about in the 1970s when our courageous forefathers (Frei, Freireich, Holland, DeVita, Young, Canellos, Einhorn, and others) put several agents together in what became the Big Bang of cured cancers.13 Should we revert to the combination approach? I think the answer may be a qualified yes—not necessarily multiple agents in the same class (such as combination chemotherapy) but, rather, multiple modalities. However, we must be thoughtful. We have to be cognizant that at least one prospective randomized trial in the adjuvant setting demonstrated apparent antagonism between tamoxifen and chemotherapy in ER-positive patients.14 Even if there is no antagonism, combination therapies are destined to have more toxicity than single agents. Therefore, if combination strategies are not better, they will be worse with regard to palliation, our current goal of treatment of metastatic breast cancer.Tumor Heterogeneity
A landmark study by Gerlinger et al15 a few years ago is a frightening illustration of the smartness that Sledge2 famously ascribed to cancers. These investigators performed next-generation sequencing of serial biopsies taken throughout the course of a single patient with metastatic renal cell cancer. They observed emergence of several different clones, each of which contained the original driving mutations seen in the original cancer, but new ones as well, and different clones contained different new mutations. The figure, reproduced here (Fig 1), showing the cancer branching out like a beautiful oak tree, is a reminder of why we do not cure metastatic disease: tumor heterogeneity. This is not new. As the senior author of this paper, Swanton,15 has pointed out in several lectures I have seen him present, Virchow observed heterogeneity more than 150 years ago. Indeed, Goldie and Coldman16 predicted that adjuvant therapy would be more effective than waiting for detectable metastases because of emerging heterogeneity due to accumulation of random mutations, some of which predict for sensitivity but of course some of which mediate resistance. However, we now have an increasingly more sophisticated technologic array of methods to define tumor heterogeneity.
FIG 1.Genetic intratumor heterogeneity and phylogeny in a patient with metastatic renal cell cancer. This figure shows phylogenetic relationships of the tumor regions. R4a and R4b are the subclones detected in R4. A question mark indicates that the detected SETD2 splice-site mutation probably resides in R4a, whereas R4b most likely shares the SETD2 frameshift mutation also found in other primary-tumor regions. Branch lengths are proportional to the number of nonsynonymous mutations separating the branching points. Potential driver mutations were acquired by the indicated genes in the branch (arrows). Reprinted with permission from Gerlinger et al.15
Furthermore, looking at mutations is not the only answer to tumor heterogeneity. Mutation-based differences represent fixed heterogeneity. However, cancers can respond transiently, or fluidly, to hostile environments (and our treatments are about as hostile as they come), by upregulating or downregulating various genes in a variety of pathways, just like our normal cells do, but in a much more facile manner.17 I have often likened a metastatic cancer to one of those trick balloons that magicians and clowns use to make balloon dachshunds and funny hats at birthday parties. When you push on one part of the balloon/pathway, the balloon/cancer just bulges out in a different segment. We and others have demonstrated cross-talk between the ER and HER2 pathways, at least in the laboratory. Suppression of HER2 upregulates ER, and vice versa.18,19 In other words, if you push on ER, HER2 bulges out, and if you push on HER2, ER may bulge up. I think we need to push on the whole balloon simultaneously and make it pop!Overcoming Resistance
Can we overcome these mechanisms of resistance? Perhaps; however, my balloon analogy is too simple. There are many mutations and many pathways that can bulge up. In fact, the CALGB (Cancer and Leukemia Group B) tried to exploit this idea by studying a combination of anti-ER and anti-HER2 therapy in patients with ER-positive, HER2-negative metastatic breast cancer; sadly, they were not successful.20 One wonders, though, if the failure of this trial was because the anti-HER2 drug used (lapatinib) was not ideal and perhaps because the ability to serially measure the relevant markers (in this case ER and HER2) meant that the investigators did not know if some patients were experiencing this balloon phenomenon and others were not.
We may soon have the technology to do so. As Sledge2 pointed out, SWOG (Southwest Oncology Group) conducted a prospective trial (S0500) to determine whether the failure to generate a circulating tumor cell (CTC) response after one cycle of first-line chemotherapy meant that the oncologist had chosen the wrong drug. In this trial, we tested whether in such patients switching to another chemotherapy agent right away would improve overall survival.21 Sadly, again, it did not. However, this trial was remarkably informative. The results suggested that these patients appear, for the most part, to have fundamentally chemoresistant disease. Trials are now under development to treat such patients with something other than, or at least in addition to, chemotherapy.
Perhaps more exciting, several investigators have reported the ability to monitor serial expression of a variety of genes on CTC, such as ER, HER2, BCl2, Ki67, androgen receptor, and others.22,23 Moreover, more recent reports demonstrated that genetic mutations can be detected and monitored in the plasma of patients with breast and other cancers, and, similarly, DNA can be harvested and analyzed from CTCs. Taken together, these studies suggest that serial blood draws might serve as liquid biopsies,24,25 permitting investigators to monitor both mutational and phenotypic changes over time. The ability to do so should permit us to adjust therapies in adaptive trial designs, permitting us to determine where the balloons are bulging and, we hope, pop them!
This is an exciting time in oncology. We have new drugs and new diagnostic capabilities to monitor their effects. It is time we once again challenge our dogma, at least in investigational settings, to see if we can change the words all patients fear the most: "I am sorry, but we cannot cure your cancer."Copyright © 2016 by American Society of Clinical Oncology
Acknowledgment
Supported in part by a grant from Fashion Footwear Charitable Foundation of New York/QVC Presents Shoes on Sale.AUTHOR'S DISCLOSURES OF POTENTIAL CONFLICTS OF INTERESTIs Breast Cancer a Curable Disease?
The following represents disclosure information provided by the author of this manuscript. All relationships are considered compensated. Relationships are self-held unless noted. I = Immediate Family Member, Inst = My Institution. Relationships may not relate to the subject matter of this manuscript. For more information about ASCO's conflict of interest policy, please refer to www.asco.org/rwc or jop.ascopubs.org/site/misc/ifc.xhtml.Daniel F. Hayes
Stock or Other Ownership: Oncimmune, InBiomotion
Honoraria: Eli Lilly
Consulting or Advisory Role: Pfizer
Research Funding: Janssen Diagnostics Research & Development (Inst), AstraZeneca (Inst), Puma Biotechnology (Inst), Pfizer (Inst), Eli Lilly (Inst)
Patents, Royalties, Other Intellectual Property: Royalties from licensed technology; Diagnosis and Treatment of Breast Cancer. Patent No. US 8790878 B2. Date of Patent: Jul. 29, 2014. Applicant Proprietor: University of Michigan. Dr. Daniel F. Hayes is designated as inventor/co-inventor. Circulating Tumor Cell Capturing Techniques and Devices. Patent No.: US 8951484 B2. Date of Patent: Feb. 10, 2015. Applicant Proprietor: University of Michigan. Dr. Daniel F. Hayes is designated as inventor/co-inventor. Title: A method for predicting progression-free and overall survival at each follow-up timepoint during therapy of metastatic breast cancer patients using circulating tumor cells. Patent no. 05725638.0-1223-US2005008602.
Travel, Accommodations, Expenses: Janssen Diagnostics Research & DevelopmentREFERENCESChooseTop of pageReferences <<
| | |
| --- | --- |
| 1. | LE Rutqvist, A Wallgren, B Nilsson: Is breast cancer a curable disease? A study of 14,731 women with breast cancer from the Cancer Registry of Norway Cancer 53:1793–1800,1984 Crossref, Medline, Google Scholar |
| 2. | GW Sledge Jr: Curing metastatic breast cancer J Oncol Pract 12:6-10, 2016 Google Scholar |
| 3. | CM Perou, T Sørlie, MB Eisen, etal: Molecular portraits of human breast tumours Nature 406:747–752,2000 Crossref, Medline, Google Scholar |
| 4. | RA Rettig, PD Jacobson, C Farquhar, etal: False Hope: Bone Marrow Transplantation for Breast Cancer 2007 New York, NY Oxford University Press Google Scholar |
| 5. | U Veronesi, N Cascinelli, L Mariani, etal: Twenty-year follow-up of a randomized study comparing breast-conserving surgery with radical mastectomy for early breast cancer N Engl J Med 347:1227–1232,2002 Crossref, Medline, Google Scholar |
| 6. | B Fisher, S Anderson, J Bryant, etal: Twenty-year follow-up of a randomized trial comparing total mastectomy, lumpectomy, and lumpectomy plus irradiation for the treatment of invasive breast cancer N Engl J Med 347:1233–1241,2002 Crossref, Medline, Google Scholar |
| 7. | Early Breast Cancer Trialists' Collaborative Group: Effects of chemotherapy and hormone therapy for early breast cancer on recurrence and 15-year survival: An overview of the randomized trials. Lancet 365:1687-1717, 2005 Google Scholar |
| 8. | DN Krag, SJ Anderson, TB Julian, etal: Sentinel-lymph-node resection compared with conventional axillary-lymph-node dissection in clinically node-negative patients with breast cancer: Overall survival findings from the NSABP B-32 randomised phase 3 trial Lancet Oncol 11:927–933,2010 Crossref, Medline, Google Scholar |
| 9. | AE Giuliano, KK Hunt, KV Ballman, etal: Axillary dissection vs no axillary dissection in women with invasive breast cancer and sentinel node metastasis: A randomized clinical trial JAMA 305:569–575,2011 Crossref, Medline, Google Scholar |
| 10. | DF Hayes: Targeting adjuvant chemotherapy: A good idea that needs to be proven! J Clin Oncol 30:1264–1267,2012 Link, Google Scholar |
| 11. | P Murthy, K Kidwell, D Thomas, etal: Clinical predictors of very long-term survival in HER2-positive metastatic breast cancer. Clinical Cancer Research Proceedings of the San Antonio Breast Cancer Symposium, San Antonio, Texas, December 9-13, 2014 (abstr P6-08-50) Google Scholar |
| 12. | D Miles, G von Minckwitz, AD Seidman: Combination versus sequential single-agent therapy in metastatic breast cancer Oncologist 7:13–19,2002 (suppl 6) Medline, Google Scholar |
| 13. | S Mukherjee: The Emperor of All Maladies: A Biography of Cancer New York, NY, Scribner 2010 Google Scholar |
| 14. | KS Albain, WE Barlow, PM Ravdin, etalBreast Cancer Intergroup of North America: Adjuvant chemotherapy and timing of tamoxifen in postmenopausal patients with endocrine-responsive, node-positive breast cancer: A phase 3, open-label, randomised controlled trial Lancet 374:2055–2063,2009 Crossref, Medline, Google Scholar |
| 15. | M Gerlinger, AJ Rowan, S Horswell, etal: Intratumor heterogeneity and branched evolution revealed by multiregion sequencing N Engl J Med 366:883–892,2012 Crossref, Medline, Google Scholar |
| 16. | JH Goldie, AJ Coldman: A mathematic model for relating the drug sensitivity of tumors to their spontaneous mutation rate Cancer Treat Rep 63:1727–1733,1979 Medline, Google Scholar |
| 17. | S Aparicio, C Caldas: The implications of clonal genome evolution for cancer medicine N Engl J Med 368:842–851,2013 Crossref, Medline, Google Scholar |
| 18. | C Chen, WT Baumann, R Clarke, etal: Modeling the estrogen receptor to growth factor receptor signaling switch in human breast cancer cells FEBS Lett 587:3327–3334,2013 Crossref, Medline, Google Scholar |
| 19. | S Ithimakin, KC Day, F Malik, etal: HER2 drives luminal breast cancer stem cells in the absence of HER2 amplification: Implications for efficacy of adjuvant trastuzumab Cancer Res 73:1635–1646,2013 Crossref, Medline, Google Scholar |
| 20. | HJ Burstein, CT Cirrincione, WT Barry, etal: Endocrine therapy with or without inhibition of epidermal growth factor receptor and human epidermal growth factor receptor 2: A randomized, double-blind, placebo-controlled phase III trial of fulvestrant with or without lapatinib for postmenopausal women with hormone receptor-positive advanced breast cancer-CALGB 40302 (Alliance) J Clin Oncol 32:3959–3966,2014 Link, Google Scholar |
| 21. | JB Smerage, WE Barlow, GN Hortobagyi, etal: Circulating tumor cells and response to chemotherapy in metastatic breast cancer: SWOG S0500 J Clin Oncol 32:3483–3489,2014 Link, Google Scholar |
| 22. | C Paoletti, MC Muñiz, DG Thomas, etal: Development of circulating tumor cell-endocrine therapy index in patients with hormone receptor-positive breast cancer Clin Cancer Res 21:2487–2498,2015 Crossref, Medline, Google Scholar |
| 23. | C Paoletti, J Smerage, DF Hayes: Circulating tumor cells as a marker of prognosis, in DeVita VT Jr, Lawrence TS, Rosenberg SA (eds): Principles and Practice of Oncology Updates. New York, NY, Wolters Kluwer Health, 2012, pp 1-8 Google Scholar |
| 24. | SJ Dawson, DW Tsui, M Murtaza, etal: Analysis of circulating tumor DNA to monitor metastatic breast cancer N Engl J Med 368:1199–1209,2013 Crossref, Medline, Google Scholar |
| 25. | I Garcia-Murillas, G Schiavon, B Weigelt, etal: Mutation tracking in circulating tumor DNA predicts relapse in early breast cancer Sci Transl Med 7:302ra133,2015 Crossref, Medline, Google Scholar |
---
---